Hot Product
-Integrated casting, stable performance, high precision, suitable for small work-pieces-
The video show
Concentrate on the R&D, manufacturing, sales and service of mold processing machinery and equipment.
Launch · Partners
With the professional technical talent reserve, the company adheres to the principle of good design, good quality and good service to create value for customers.
The Four strength advantage of us

Service Hotline:+86-769-8162-8799
12.Strength advantages
Strong strength, independent research and development,
more than 6,000 squaremeters plant
The registered capital of Longchang Precision machinery is RMB50 million Yuan,and we pay
attention to the introduction of experienced talents in the machinery industry.Since its
development in 2017, We has a R&D and manufacturing team of more than 30 people.The factory
scale is more than 6,000 square meters, with CNC machining center, gantry grinder and other
processing equipment!
Independent R&D advantages
Product 9 advantages, high efficiency
· double "V" type high frequency hardened steel rail
· Platform and guard allied positioning
· The system uses signal sensing to control actions
· No input size of blank material
· Single side or simultaneous repair cutting
· The memory function of cutter feed and withdrawal to improve efficiency
· Improve processing efficiency by 30%
· Small accuracy error
· In-situ steering length processing if width completed
Quality advantage
Ingenious quality, price favorable, fast delivery
Same quality,We have better price; same price, we have better service,
Longchang Precision Machinery has won the trust and support of customers
Short delivery time, average delivery time of 30 days!
After-sales advantage
Provide professional service system
Installation: product package transportation and the factory installation with special personnel
Training: 1-2 days of training, including education and training, supporting remote technical guidance of 7*24 hours.
Maintenance: the professional after-sales personnel will give at least one time on-site guidance on maintenance and product application skills every year.
Repair: nationwide quick response door-to-door service within 12 hours!

Application field
The same quality with lower price, the same price with higher efficiency, Longchang precision machinery is relying on high quality and efficiency to get the trust and support of customers

News
Longchang focuses on the R&D, manufacturing, sales and service of the mold processing machinery and equipment.

Tel:+86-769-8162-8799
Phone:+86-13702960783 / Daniel Feng
E_mail:daniel@longchangcnc.com
Add:No.1 Yintai North Road, Shutian, Humen Town, Dongguan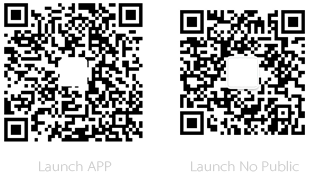 Manufacturer of CNC
Duplex Milling Machine